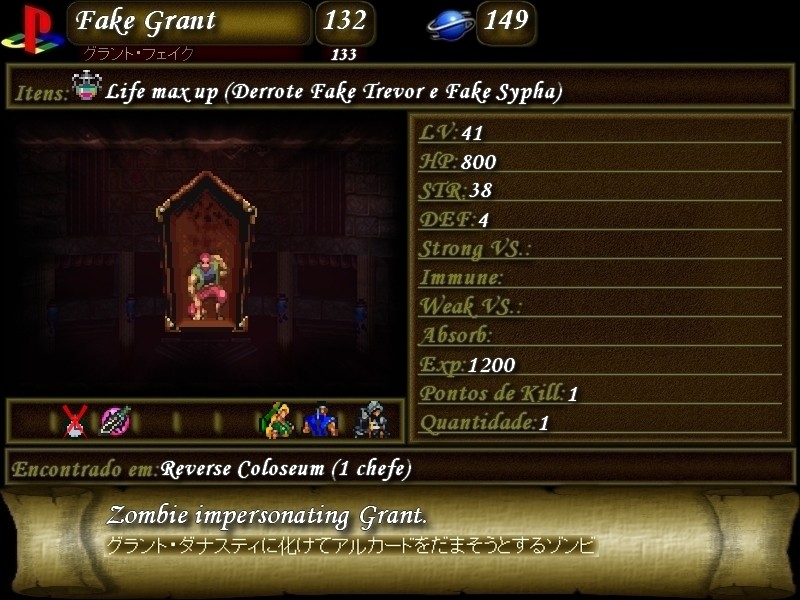 Ataques:

PSX x SS:
No SS quando ele salta do teto ele vem girando, no PSX ele desce normal sem girar.

Quando atingido durante a sua decida ou quando está no chão, ele salta para frente no SS, no PSX o salto é para trais.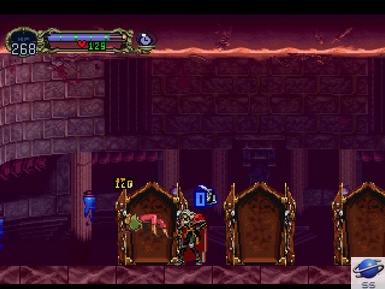 As facas lançadas horizontalmente são diferentes entre as versões.

Curiosidades:
Comportamento e Ataques:
* Em quanto os três Fakes estiverem vivos, Fake Grant fica apenas jogando faca do teto.
*Ao destruir um dos seus comparsas, ele passa a saltar do teto.
*Quando ele está sozinho ele passa a lançar facas frontais quando está no chão.
O & Oriental e Ocidental:

BUG com Sword of Dawn:
Use a magia da Sword of Dawn conta estes inimigos, á uma grande chance das flechas ficarem travadas infinitas nessa batalha.
Inimigos Relacionados:
Fake Sypha
Fake Trevor
Vídeo: