Em Setembro de 1997 a Tiger Electronics, empresa que desempenhou papel importante na popularização de portáteis alimentados por LCD, anuncia nos Estados Unidos seu novo portátil chamado Game.com que em breve lotaria as prateleiras. O novo portátil vinha com o jogo LIGHTS OUT e ostentava muitas características avançadas para a época como touch screen, suportar 2 cartuchos ao mesmo tempo e conectividade e capacidade de internet.
A Tiger fez uma jogada de marketing na qual as informações divulgadas pareciam serem "vazadas". Na tentativa de conquistar a freguesia do GameBoy o dispositivo copiaria as cores da concorrência.
Oficialmente o portátil se apresentava como sendo voltado para um público mais velho, uma contramão do Game Boy, contando com jogos como Mortal Kombat, Resident Evil e Duke Nukem.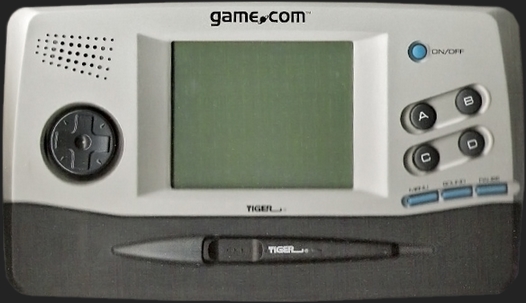 A Konami entrou na onda da Tiger e, a princípio, concordou com o lançamento de Castlevania Symphony of the Night para o novo dispositivo. O jogo chega a aparecer em uma exposição de jogos em 1998, porem, mais tarde o sistema seria considerado fraco para suporta a obra-prima.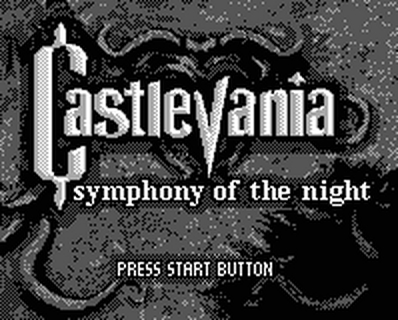 Game.com sobreviveu por incríveis 3 anos e nesse agonizante tempo chegou a lançar 20 jogos. Mas a concorrência não deu espaço para o Tiger. Outros fatores que contribuíram para o insucesso foram:
* Os desenvolvedores foram espalhados, e não havia quase nenhum tempo para focar a atenção em um "handheld" cujas características e idéias eram mais experimental do que qualquer coisa; usando um dispositivo para se conectar à Internet, por exemplo, ainda era uma premissa confuso.
* Má distribuição levou a Game.com se perder nas prateleiras das lojas.
* Marketing ZERO. Eles tinham uma estratégia, mas eles não fizeram nada com ela. Não conheço ninguém que tenha visto um comercial, um anúncio ou até mesmo um quadro de avisos. Game.com passou completamente despercebido, e a Tiger Electronics não mencionou nada de interessante desde então.
Lista de jogos:
Batman and Robin
Centipede
Duke Nukem 3D
Fighters Megamix
Frogger
Henry
Indy 500
Jeopardy!
Lights Out (Incluindo com a Console)
The Lost World: Jurassic Park
Monopoly
Mortal Kombat Trilogy
Quiz Wiz: Cyber Trivia
Resident Evil 2
Scrabble
Sonic Jam
Tiger Casino
Wheel of Fortune
Wheel of Fortune 2
Williams Arcade Classics
Jogos Cancelados:
A Bug's Life
Command & Conquer: Red Alert
Castlevania: Symphony of the Night
Furbyland
WCW Whiplash
Metal Gear Solid
NBA Hangtime
Veja a apresentação do console portátil:
https://www.youtube.com/watch?v=VvVg--DVwJM
Veja mais vídeos de mais jogos para Game.com no canal
CGRundertow GAME.COM
Conclusão:
"sá porra tinha tudo pra dar certo"